The big leveler in horse racing is the condition of the racetrack. Everyone shares the desire for a fair and safe racetrack. The track surface is a big factor in how individual horses perform, and it's one of the key things to know to improve your horse betting skills.
What does track surface mean in horse racing?
The substance made up of a horse racing track is referred to as the track surface. In contemporary horse racing, there are three different track surfaces (dirt, turf and synthetic). The most popular track surface in Europe is turf. The most typical track surface in the US is dirt.
What surfaces do horses race on?
What are the different types of track surfaces horses race on?
There are three types of racetrack surfaces that are widely used: dirt, grass (turf), and synthetic. Horses also run on clay tracks, but this is not common. Not every surface is made equally, and some horses exhibit a preference for one footing over another.
The most popular track surface is dirt, which was the first surface created specifically for racing. It costs less money than constructing or maintaining an artificial surface. Sand mixed into a dirt track will modify the surface's composition when it is applied to the clay. A deeper track with more sand content has a lot more padding and is more comfortable for horses.
Grass (turf) race tracks are fast, but difficult to maintain, particularly when the weather is too hot or too wet and cold.
A synthetic track surface is dependable, impervious to the elements, and long-lasting. 
True clay tracks are rarely used now. Dirt tracks always have some amount of clay in them which helps the surface stay together and handle rain. An all-clay track could only be run in totally dry conditions, in which case it is very hard like a track and field oval. In the rain, too much clay can turn into an impossibly slippery quagmire that horses couldn't safely run on.
Track surfaces different horse breeds race on
Thoroughbreds race on dirt, turf or synthetic tracks.
Quarter horse tracks are always made of dirt, unless the race is unofficial (as every cowboy and cowgirl knows!)
Arabian horse tracks are made of dirt or turf. The Abu Dhabi Equestrian Club is the location of the richest Arabian horse race in the world, and it's made of grass.
Interesting Fact: Harness races work somewhat differently. They always run on dirt or clay surfaces, never on turf like thoroughbreds do.
Watch this video to learn more about horse racing surfaces…
What is a synthetic horse race track made of?
As stated, a horse track can be made of dirt, turf or synthetic material.
There are three different kinds of synthetic track surfaces: cushion, tapes, and polytrack.
Synthetic track surfaces may be divided into two groups: porous materials and non-porous materials.
Polytrack is constructed of sand, rubber, and fibers made of spandex, carpet and rubber (sand, synthetic, and elastic fibers).
The "polytrack horse racing surface" is a new type of track surface that has been used in horse racing. The new surface has many advantages, but the biggest one is safety.
Are horses faster on grass or dirt?
Trainers race their horses on the surface that offers them the greatest chance of winning. Some horses perform better on a fast track, and grass surfaces are often firmer and quicker than dirt.
On race days with multiple turf races, temporary rails are used to divide the course in half, dividing the wear and tear on each section of the course and allowing the inner area of the course to heal. The fence can provide an advantage to fast horses the further out it is located.
Which race track surface is best for running horses?
Grass is the fastest and most consistent racing surface for horses. The grass cushions a horse's joints naturally, as well. Running across grass is comfortable to horses since the turf acts as a great cushion and the roots of the grass prevent the soil from compacting too much under the hooves. Basically, grass it a horse's natural environment — although some horses are faster than others on grass tracks.
What does soft ground mean in horse racing?
When the weather is significantly wetter and colder the ground becomes soft. Horses have a considerably tougher time moving quickly on a soft surface. Since their hooves drive deeper down and the soil and grass is heavier with water, it takes a lot more energy for horses to run and they move much more slowly.
Some horses enjoy running on soft terrain and their owners will only race them on soft surfaces.
Is the Kentucky Derby run on dirt or grass?
The Kentucky Derby is a Grade I stakes event for 3-year-old Thoroughbred horses. The event is raced on the dirt track at Churchill Downs in Louisville, Kentucky, and it has a length of one and a quarter miles.
Do horses love running?
Horses are capable of both running and leaping naturally, and we often see them doing both in the wild. It's also fascinating to notice that a horse will keep running (and jumping in a steeplechase) with the other horses even if the rider falls off during a race.
Is the beach good for horses? (horses in sand)
The beach is ideal as part of a race horse's training and rehabilitation. Like many athletes, going to the beach is also ideal for horses with injury or returning from injury as it provides the option to exercise without the full brunt of weight coming down on their fine legs.
Does weather affect horse racing?
Rainfall has a significant impact on horse racing and determines the track's going conditions.
A grass track is classified as "Good" or "Good to Firm" when there has been little rainfall because the grass becomes firm and has less "give" than normal.
A dirt track can become too soft and muddy in the rain, slowing the horses down and making visibility difficult for the jockeys. If the ground becomes too saturated the track can become slippery and dangerous.
Synthetic tracks are less affected by the weather, although water can pool in the rain if the water does not run off quickly.
Does rain affect synthetic tracks?
A synthetic horse race track requires little to no maintenance and is noticeably more resilient, lasting up to 20 years or more. Furthermore, it is virtually impervious to weather-related (rain, snow, etc.). Rain can still impact the horses and jockeys, but synthetic tracks are more stable performance-wise than grass or dirt tracks in the rain.
Which horse tracks are synthetic?
Which racetracks in North America have synthetic surfacing? Fields of Gold (races on Tapeta and turf) Park in Gulfstream (races on Tapeta, dirt, and turf) Downs at Presque Isle (races exclusively on Tapeta) Park Turfway (races exclusively on Tapeta) The Woodbine (races on Tapeta and turf).
Related Tags
horse racing track conditions explained
tapeta race track surface
all-weather track horse racing
horse racing track types
the racing surface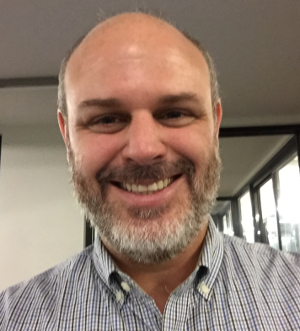 I am Lawrence (aka "The Horse Better"). I spent 20+ years in financial risk management where I ran large-scale statistical betting models in complex situations. I grew up around horses and I've been betting on horse races for about 10 years with good success. I hope my articles provide good value!