Because their worth lies in standing at stud rather than racing, the greatest horses will have the shortest racing careers. Geldings and claiming class horses will continue to race until it becomes unprofitable to do so. If they suffer no injuries, they may compete in 20 races on average every year throughout a four or five-year career.
Racehorse Career Longevity and Records
Career longevity and records in horse racing are fascinating! To understand a horse's career, we must consider factors like race frequency, physical endurance, and performance. Let's dive into the stats and explore.
Have a look at this table of notable racehorses and their respective number of races:
| Racehorse Name | Total Races Run |
| --- | --- |
| Secretariat | 21 |
| Zenyatta | 20 |
| Man o' War | 21 |
| Black Caviar | 25 |
| Seabiscuit | 89 |
These figures show the impressive range of races these horses have competed in!  Every race is different, from sprints to long-distance jaunts, testing their abilities in all kinds of conditions.
We can't forget Man o' War's incredible unbeaten record of all but one race throughout his career – earning him widespread acclaim as one of the greatest thoroughbreds of all time (source: BloodHorse Magazine).
One incredible horse, Kincsem, broke records. This Hungarian mare raced 54 times without ever losing. From 1876 to 1880, she won against high-level competition all over Europe. To this day, Kincsem's achievement remains an amazing feat that is unlikely to be beaten in today's regulated racing environment.
Other factors also contribute to a horse's career longevity and records. These include training strategies, vet care, genetics, diet, and even psychological well-being. Each part is key to success.
What Age Do Horses Stop Racing?
While many horses begin racing during their second year, others don't make their racing debut until they are three, four, or even older. Horses retire from racing at any age for a number of reasons, but many do so around 4 or 5 or 6 years old in order to begin a second career.
Racing Restrictions and Regulations
In the last 20 years major horse racing organizations and countries have adopted rules limiting the frequency that a racehorse can race.  This effectively reduces the number of potential races a horse can compete in per year, assuming the horse is not injured.
Below, a table shows the horse racing frequency restrictions in some major jurisdictions.
| Jurisdiction | Racing Restrictions |
| --- | --- |
| United States | Varies, but minimum rest period is 7 days. |
| United Kingdom | Unlimited number of races, 6 days rest period. |
| Australia | Unlimited number of races, 5 days rest period. |
| Hong Kong | Varies, but minimum rest period is 14 days. |
Different jurisdictions may have different rules, depending on factors such as age, class of race, health considerations, etc. Owners and trainers must follow these restrictions for their horses' well-being.
Phar Lap is a notable example of the impact of racing restrictions. In the 1930s, this racehorse was a dominant force in Australia, but couldn't race overseas due to quarantine regulations.
Retirement and Future Career of Racehorses
When racehorses retire, it's not the end of their career. There are many paths to choose from! Let's explore the options these majestic animals can pursue.
Breeding, stud duties, and therapy horses are the top three possibilities.
To get into breeding, these retired racehorses can pass on their superior genes and help create future champions.
Stud duties also offer them a chance to sire offspring with promising bloodlines. Breeders seek out their successful racing careers and genetics for the best results.
Lastly, therapy horses use their calmness and empathy to bring joy and healing. They are well-suited for therapeutic interventions.
Good care is essential for a smooth transition. Vet check-ups, nutrition, exercise, and room to roam are crucial for their health.
Partnerships between racing stables and rehoming organizations are also helpful. They facilitate efficient matching and ensure successful integration into different disciplines.
By understanding the opportunities available and providing the necessary care, racehorses can have a fulfilling and purposeful life after racing. We can honor their contributions while ensuring their future.
A horse can enter many races throughout its career. There is no specific limit, as it depends on factors like health and performance. Usually, a racehorse runs an average of 20 races in its lifetime. But, some may compete in over 30! 
Races usually happen every few weeks or months. The owner and trainer decide to keep racing a horse, based on its fitness and ability.
Moreover, there are other elements to consider. These include type of race (sprints or long-distance), level of competition (graded stakes or claimers) and success achieved.
Related Questions
What happens to racehorses that don't win?
Thoroughbred horses who were entirely retired from racing were used in other equestrian activities in 19% of cases, for breeding in 18% of cases, and for slaughter in 6% of cases.
Standardbreds have a 9% rehoming rate, a 16% breeding rate, and a 17% slaughter rate
How many racehorses are sent to slaughter?
Half of the 20,000 new foals produced each year will ultimately be slaughtered for their meat since the thoroughbred racing business sends an estimated 10,000 horses to slaughter each year.
What is a retired racehorse called?
What are the names of ex-racehorses? An "Off The Track Thoroughbred" is a retired Thoroughbred racehorse (OTTB). An OTTB is a registered racehorse that has given up racing or training due to age, incapacity, or other factors.
FACTOID: "How many horse races are there in a day?" is a common question. There are usually about 5,000 formally regulated horse races each year around the world.  That works out to about 13.7 horse races per day.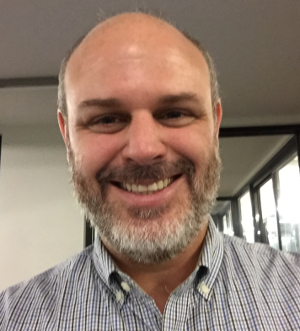 I am Lawrence (aka "The Horse Better"). I spent 20+ years in financial risk management where I ran large-scale statistical betting models in complex situations. I grew up around horses and I've been betting on horse races for about 10 years with good success. I hope my articles provide good value!