Here's a roundup of the best books on horse betting and betting strategy. In this article we cover the best books on:
Thoroughbred betting
Race form analysis
Handicapping
Horse betting systems
Horse racing biographies
Winning mindset for horse betting
Your library won't be complete without these books!
Thoroughbred Race Betting Books
The Winning Horseplayer: An Advanced Approach to Thoroughbred Handicapping and Betting
Do you want to bet like a pro on horses? 'The Winning Horseplayer' is the book for you! It provides multiple actionable methods for horse betting based on data-driven insights.
'The Winning Horseplayer' reveals the secrets to make high-risk/high-reward multihorse, multirace bets that can yield massive payouts.
It covers topics from analyzing racing forms to identifying factors which impact outcomes. It offers readers an understanding of the complexities in horse racing, as well as practical ways to develop a successful approach that fits your style.
Not only does it teach trifectas, superfectas, Pick 3s, Pick 4s, and Pick 6es, but also teaches you how to analyze past performance records and track conditions.
Andrew Beyer gives an example of how slight changes in weather can drastically affect odds. But with proven systems, like those from 'The Winning Horseplayer', bettors can make informed decisions, leading to long-term success in sports wagering.
Learn how to combine multiple horses in one or across several races to pick winners and make big money. This guide will help you crack the code and break into the world of exotic betting for big payouts. By mastering these methods, readers can up their odds of winning and improve their profits, while minimizing risk.
History books tell of bettors who made millions from small wagers. So with 'The Winning Horseplayer' by your side, you too could hit the jackpot
FACT: In 2019, North American Horse Racing Factbook reported that $11 billion was generated through parimutuel wagering across major markets. 
Betting Thoroughbreds: A Professional's Guide for the Horseplayer
Another standout guide on horse betting is 'Professional's Guide for the Horseplayer.'  This book presents a comprehensive view of thoroughbred racing betting.
It covers topics like track biases, wagering stratagems, and more. It helps readers build an advantage in handicapping by using thorough research and analysis.
If you want to maximize your existing skills or get started in the fascinating, mysterious world of horse race betting, 'Professional's Guide for the Horseplayer' is the perfect place to begin!
Best Books on Horse Racing Form Analysis and Handicapping
Handicapping 101: A Horse Racing Primer
Form analysis in horse racing is a must for successful handicapping. To improve your chances of winning bets, you need to analyze lots of info.  According to 'Handicapping 101' first look at jockey performance, track conditions, and past performances of horses. Then, check speed figures, class ratings, and post positions. Weigh the importance of different factors to the specific race.
Handicapping 101 delves into the fundamentals of odds analysis, by applying useful insights from form analysis to find consistent winners and develop profitable handicapping strategies.  It teaches you how to use resources like Daily Racing Form and Blood-Horse keep you updated with the latest industry trends.
Beyer on Speed: New Strategies for Racetrack Betting
The book 'Beyer on Speed: New Strategies for Racetrack Betting' is a great source that reveals strategies to improve your betting success at the track. It focuses on techniques for horse racing form analysis to increase your chances of winning big.
Andrew Beyer offers us helpful insights into how to guess race outcomes through observations and analyses. His methods can be used on various tracks and distances.
I have personally tried the methods discussed in 'Beyer on Speed'.  It has made a huge difference to my betting performance at the track. Initially, I was a bit hesitant to use non-conventional methods. However, Andrew Beyer's book has helped me to examine horse racing forms with an eye on the critical race-defining factors.  I felt I can now win the horse racing game without selling my first-born or becoming a bookie.
Modern Pace Handicapping
Want to win? Step into the modern era with 'Modern Pace Handicapping, Revised' and forget the horse and buggy!
This book, 'Modern Pace Handicapping, Revised', written by Tom Brohamer, was released in 2012 by Daily Racing Form Press.
It has become extremely popular, with many veteran horse bettors using its distinct principles and proven research methodologies to increase their chances of predicting winners.
The author shares his personal story of how he developed these theories in the book. This provides a deeper insight into handicapping techniques, perfect for horse racing fanatics who don't want to leave their fate up to chance.  It helps you embrace modern time-dependent strategies. This updated edition revolves around an advanced and accurate strategy for form analysis.
Handicapping Secrets of the Horse Racing Fanatic
Gain an edge in your horse racing bets by digging deep into the intricacies of successful handicapping!
This book is chock-full of knowledge and insights from years of sleuthing around race horses, tracks, trainers and jockeys.
The tips in Handicapping Secrets can even help in your harness racing bets!
Here's a Pro Tip from 'Handicapping Secrets':
Keep track of betting history and analyze it often. That way, you can spot patterns and areas to improve.

The Key Race: A Powerhouse Tool for Handicapping Thoroughbreds
Horse racing fans trust in the highly successful Key Race system to gain an edge in their wagers and boost their chances of winning. Here are a few criteria to consider when making bets:
Prioritize horses that have won their last race
Place bets on horses with odds below 2/1
Don't risk more than 5% of your bankroll on one bet
Choose a jockey with at least 10% win percentage
Other books on handicapping and racing form analysis to check out include:
Dave Litfin's 'Expert Handicapping'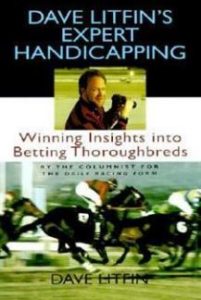 Steven Crist's 'Exotic Betting'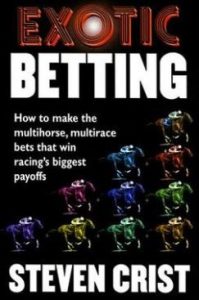 These books provide one-of-a-kind perspectives on horse racing form analysis.
Ready to create a better horse betting system for yourself? Check out these books…
Best Books on Horse Betting Systems
These books focus on developing a consistent winning betting system.  Adopting or developing a profitable and repeatable system (instead of betting on a whim) is one of the key differences between a loser and somebody who can make a living betting on the horses.
Profitable Betting Systems for Horseracing
Horse-racing lovers can upgrade their betting with this book written by Ricky Taylor full of powerful techniques. It offers useful insights and ways to boost your horse race betting skills.
Knowledge about the tracks and surfaces.
Reading the odds and choosing winners accurately.
Tips for managing your bankroll.
Key factors for profitable betting, like race pace, class levels, and jockey-trainer combos.
Making use of betting exchanges and online resources to get more profits.
Expert advice from professional gamblers on handicapping races.
Plus, this guide offers unique techniques to help you achieve long-term success in horse race betting.
Pro Tip: Use bet tracking software to keep track of your bets. This will help you spot patterns and mistakes, so you don't make them again.
…and here's a book that teaches you how to win at horse racing without thinking too hard!
Winning Without Thinking: A Guide to Horse Race Betting Systems
Betting on horse races requires an understanding of betting systems. 'Winning Without Thinking' covers effective systems like the Martingale, Fibonacci and Labouchere approaches. It provides detailed and helpful info on how to make smart bets and achieve success.
Written by Nick Mordin, this book also explains the importance of factors like stats, odds, and jockey records when choosing a winning bet.
Experts in the betting industry agree that learning basic concepts like bankroll management and effective long-term strategies can lead to profitable results.
150 Professional Horse Racing Systems
This book, written by the Gamblers Book Club Press, is chock full of horse racing systems to learn and adopt as you please.  The systems cover everything from basic systems a novice bettor can employ, to complex exotic multi-bet systems.
You get a comprehensive overview of different types of systems based on horse speed, horse and jockey weight, two-year-old horses, money management systems, handicap racing, allowances, claimers, etc. This is one of the few books that provides a fantastic overview of available systems to adopt yourself, or weave into your own systems.
Two other insightful books on betting systems to check out include:
'Winning at the Races: Computer Discoveries in Thoroughbred Handicapping' by William Quirin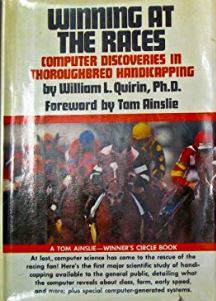 'Smarter Bets – The Exacta Way: A Simple Process for Winning on Horse Racing' by Keith Hoffman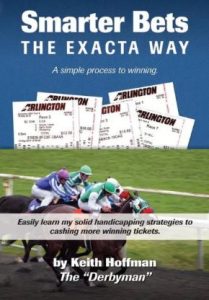 Understanding risk management is one of the key skills you need, and which you can develop by reading these books.
Best Horse Racing Biographies
Discover the inspiring tales of winning horses, come-from-behind charges and amazing jockeys with these classic stories:
Seabiscuit: An American Legend
The American Legend of Seabiscuit carefully documents the life and success of a champion racehorse. It covers the hardships it faced in its early days, its climb up the fame ladder, and its eventual retirement. It paints a vivid image of horse racing back then with vivid descriptions and intricate accounts of every race.
The jockey Red Pollard was a major character in this story. He overcame his own struggles and formed an unbreakable bond with Seabiscuit. Together, they made history with their amazing wins and inspiring journey.
As Laura Hillenbrand writes in her book 'Seabiscuit: An American Legend',  Tom Smith earned the nickname "The Whispering Horseman" for his exceptional way with horses. His bond with them was unrivaled, leading him to become a renowned horse trainer. His life story boasts amazing tales and deep insight into the world of horse racing.
Tom and the champion thoroughbred racehorse, Seabiscuit, were a remarkable duo.
Tom wasn't always a trainer. He began as a stable hand and faced struggles along the way – even having his training license suspended – yet he persisted and improved his skills.
If Tom Smith could whisper to horses, imagine the stories they could tell!
If you love horse racing, you'll love this gripping tale of persistence, commitment, and success.
FACT: In 2003, Laura Hillenbrand's book 'Seabiscuit: An American Legend' was adapted into a movie. It featured Tobey Maguire, Jeff Bridges, and Chris Cooper in the lead roles. 
The Horse God Built: The Untold Story of Secretariat, the World's Greatest Racehorse
This book tells the incredible tale of Secretariat – the beloved horse that still charms racing fans even decades later. It reveals his royal lineage, bumpy beginnings, and meteoric rise to fame through the Triple Crown races. The author dives into the intricate connections of breeding, racing, and advertising such a legendary champion.
'The Horse God Built' was written by Lawrence Scanlan and shares secret insights in this iconic thoroughbred's saga. It elevates horse's history into a grandiose tale of what it means to be genuinely extraordinary.
Ruffian: Burning From the Start
This captivating biography by Jane Schwartz tells the story of a magnificent racehorse – Ruffian. It explores her determination, competitive spirit and tragic end due to a leg injury during a match race against Kentucky Derby winner Foolish Pleasure.
The book details her birth and training, to her successful racing career. It also reveals the hard work behind creating a champion horse.
An inspiring aspect of this book is how it portrays Ruffian's trainer Frank Martin. He was devoted to taking care of his horses and shares his heartfelt passion for these animals with readers.
'Ruffian: Burning from the Start' is ideal for those who want to learn about thoroughbred history and get an insight into the challenges that come with owning, training and racing equine athletes.
Sir Barton and the Making of the Triple Crown
Delve into the remarkable story of Sir Barton, the first horse to win the prestigious Triple Crown. Discover amazing facts that will leave you awestruck. Uncover how Sir Barton's Kentucky Derby, Preakness Stakes, and Belmont Stakes wins in 1919 revolutionized horse racing.
This informative masterpiece by Jennifer Kelly offers insights for even experienced horse racing fans. Go on an exciting journey through the life of this legendary racehorse. From rags to riches and a Triple Crown win, Sir Barton shows us that legendary horses create a fantastic story!
Read 'Sir Barton and the Making of Triple Crown' to deepen your knowledge of horse racing and its glorious history. It's a must-read gem for all who love horses, racing, or simply enjoy a good biography!
Books on Winning Mindset for Horse Betting Success
Successful betting starts with a winning mindset. To gain this, you must understand the psychological factors that affect decision-making. You must also stay calm when under pressure.
Reading books that explore betting psychology can help. These books offer strategies to manage emotions, stay disciplined, and make better decisions.
"Thinking in Bets" by Annie Duke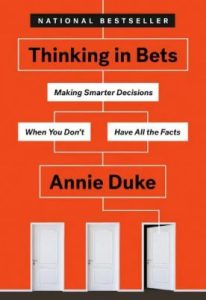 "The Mental Game of Poker" by Jared Tendler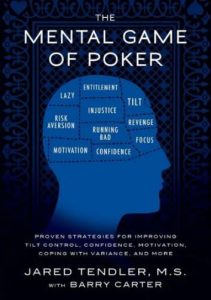 "Mastermind: How to Think Like Sherlock Holmes" by Maria Konnikova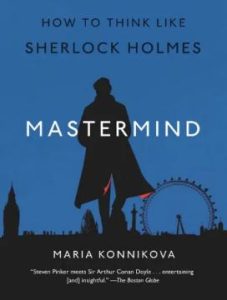 These books can help you recognize cognitive biases and emotional pitfalls. They also give advice on how to overcome them and be consistently successful.
Learning How to Win at Horse Racing
Maximize your chances of winning at horse racing by learning how to be an odds maker and focusing on statistical analysis.  If math and numbers are your thing, you will derive a lot of value from them in horse betting.
Here are some tips:
| Tip | Description |
| --- | --- |
| Study Form Guides | Look at past performances to identify trends and patterns. |
| Track Condition Matters | Weather can affect a horse's performance. Consider this when predicting. |
| Jockey and Trainer Analysis | Check the records and experience of both jockey and trainer. This helps you pick potential winners. |
Also consider other factors such as pedigree, distance suitability, and recent workouts. Track key stats like finishing times and Beyer Speed Figures. Know biases – like a track with a short stretch favoring horses close to the pace.
Mastering odds making takes practice and patience. But with time and research, you can improve your predictions and increase your odds of success
If you want to take your betting game to the next level, these books are essential. Master the principles of successful betting psychology and gain an edge over other bettors. Get one of these books now!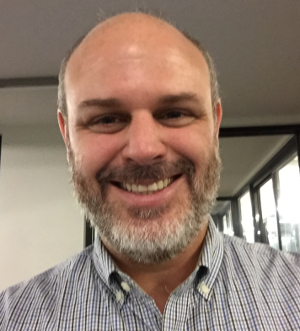 I am Lawrence (aka "The Horse Better"). I spent 20+ years in financial risk management where I ran large-scale statistical betting models in complex situations. I grew up around horses and I've been betting on horse races for about 10 years with good success. I hope my articles provide good value!